Class.com
For 2023, UNLV is piloting a new virtual engagement tool for instructors. Class.com is an overlay to Zoom meetings that enables instructors to perform many of the activities that happen in a real classroom, virtually.
Classroom Management Tools
Participation tracking, presenting groups, seating charts
Instructional Tools
Assessments, assignments, breakout groups, feedback
Administrative Tools
Automated attendance tracking, focus tracking, classroom metrics, proctoring
WebCampus and Zoom Integration
Class.com can be used via WebCampus to create Class.com meetings. Class.com adds teaching and learning tools to Zoom to facilitate active learning, collaboration, and engagement in virtual classes.
Adding Class.com to Your WebCampus Course
Instructors and students access Class.com via the WebCampus course it is activated in.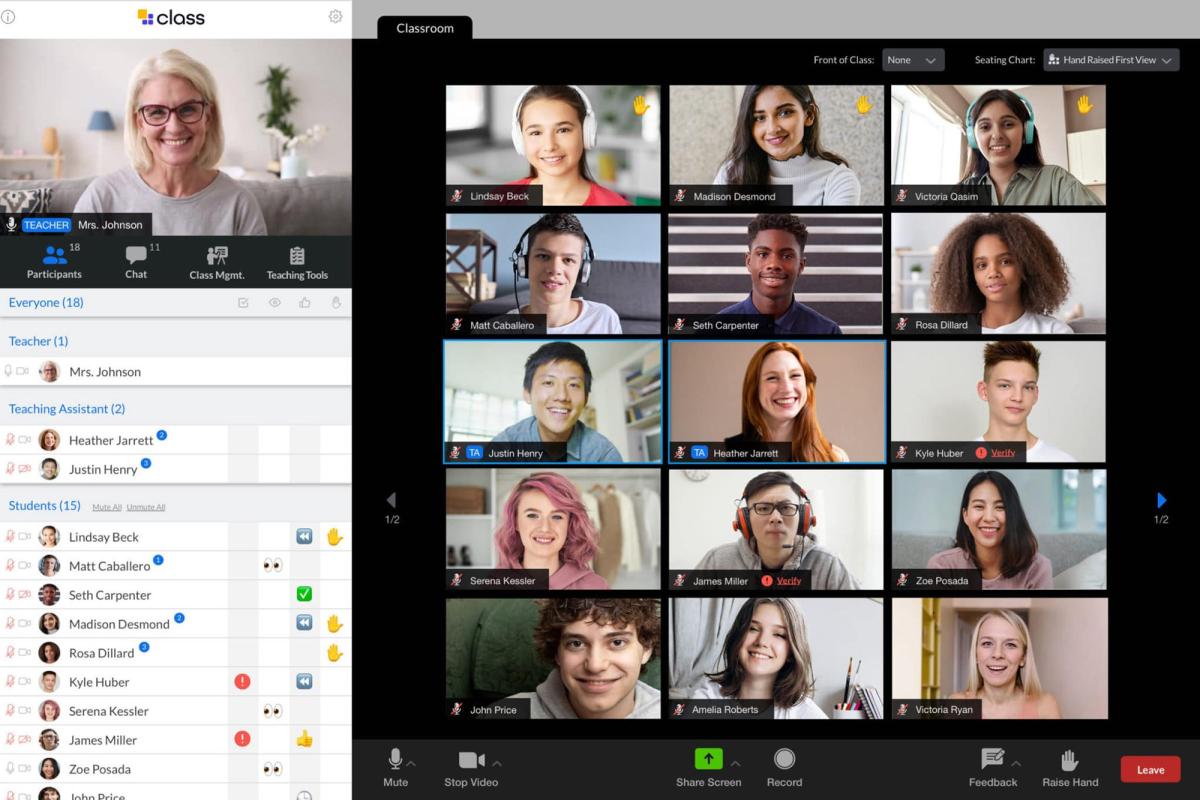 Log in to WebCampus
Select the course to add Class.com to
At the bottom of the left-hand navigation panel in your course, select Settings
Select the Navigation tab
Find Class under the list of hidden items
Select the 3 vertical dots > Enable
Move it to the selected location on the menu
Select Save
Learn More About Class.com
For more information, schedule a half hour consultation with an Office of Information Technology, E-Learning staff member.