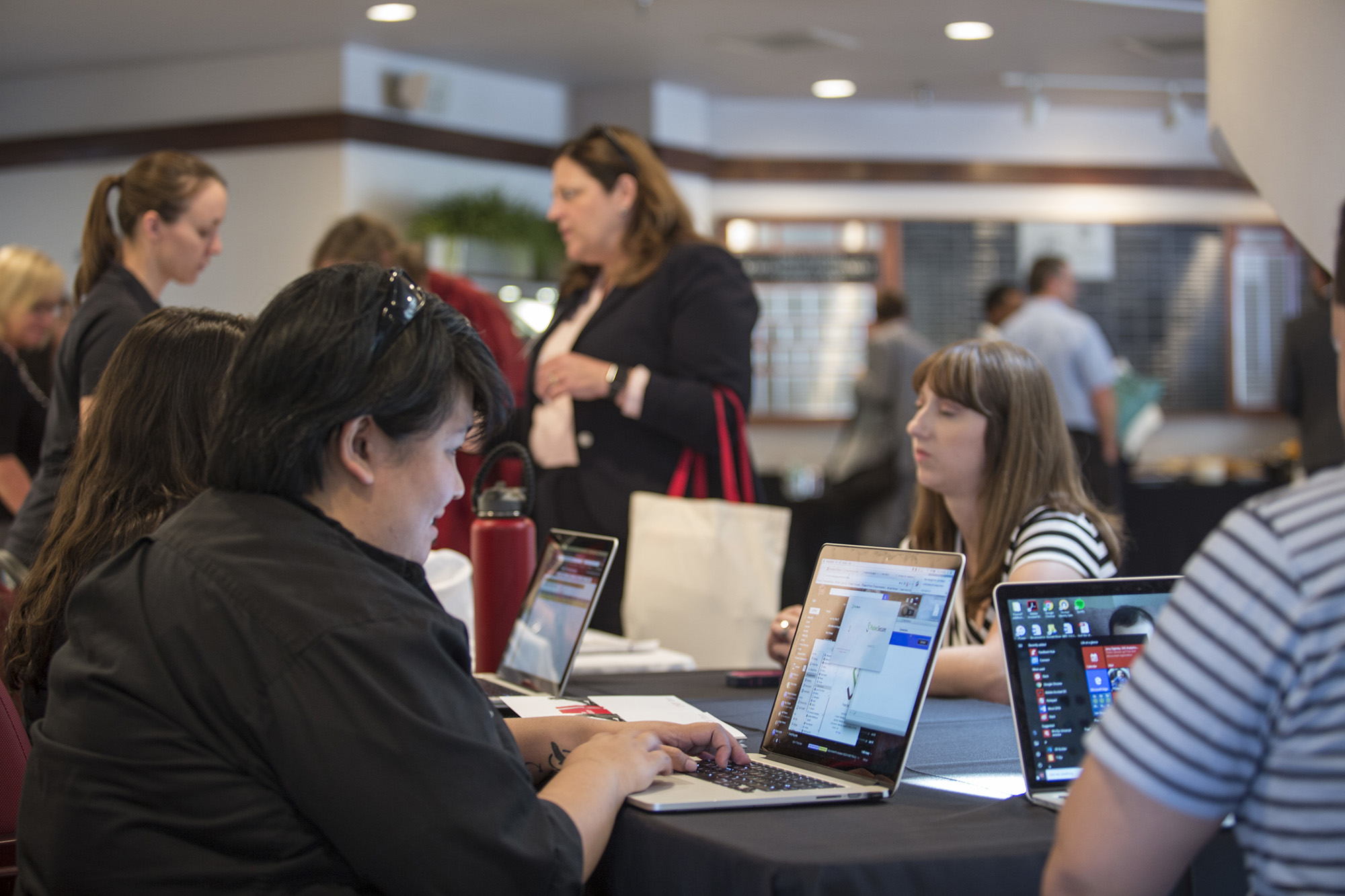 Qualtrics XM Surveys
Qualtrics is a research survey suite to create surveys, conduct research, collect and store data, and create reports.
Qualtrics is available at no cost for UNLV Faculty, Staff, and Students.
<!end .tile-text-inner-->
<!end .tile-text-->
<!end .tile-->
<!end .click-region-->
<!end .tile-text-inner-->
<!end .tile-text-->
<!end .tile-->
<!end .click-region-->
Features
Over 100 different question types
Predictive answer scaling
Rich text editing
Ability to add skip logic, and branching logic to your surveys
Data sharing with other users
Built-in reporting and analysis tools
Export options to Excel, SPSS, XML, HTML
Frequently Asked Questions
Who is eligible for a Qualtrics account?
How can I get help using Qualtrics?
If you are having a problem signing in with your account, contact the IT Help Desk.
Otherwise, Qualtrics provides all survey support and can assist you with your survey needs. Submit requests for chat, email, and telephone support through the Qualtrics Support Portal.
Contact:
Qualtrics Support
How much does it cost to use Qualtrics?
UNLV has purchased a campus-wide license that covers all current faculty, staff, and students. There is no additional cost to you or your group.
Who do I contact if I am doing research involving human subjects?
The Institutional Review Board (IRB) is a committee designated to approve, monitor, and review biomedical and social/behavioral research involving human subjects in order to protect the rights and welfare of the research subjects. You should visit the IRB website for more information.