Classroom Technology
Leverage technology in the classroom to enhance the learning experience for students.
Coronavirus (COVID-19) Update
UNLV enhanced its cleaning procedures to disinfect frequently touched surfaces more often. This includes classroom technology like keyboards and document cameras. It also offers microphones to help instructors communicate while wearing a face covering.
Classroom Microphone Loans
Faculty members who are teaching on-campus, in-person classes can request a microphone from the Lied Library.
Compatible in Select Rooms
Does Not Work with Webex, Zoom, or Google Meet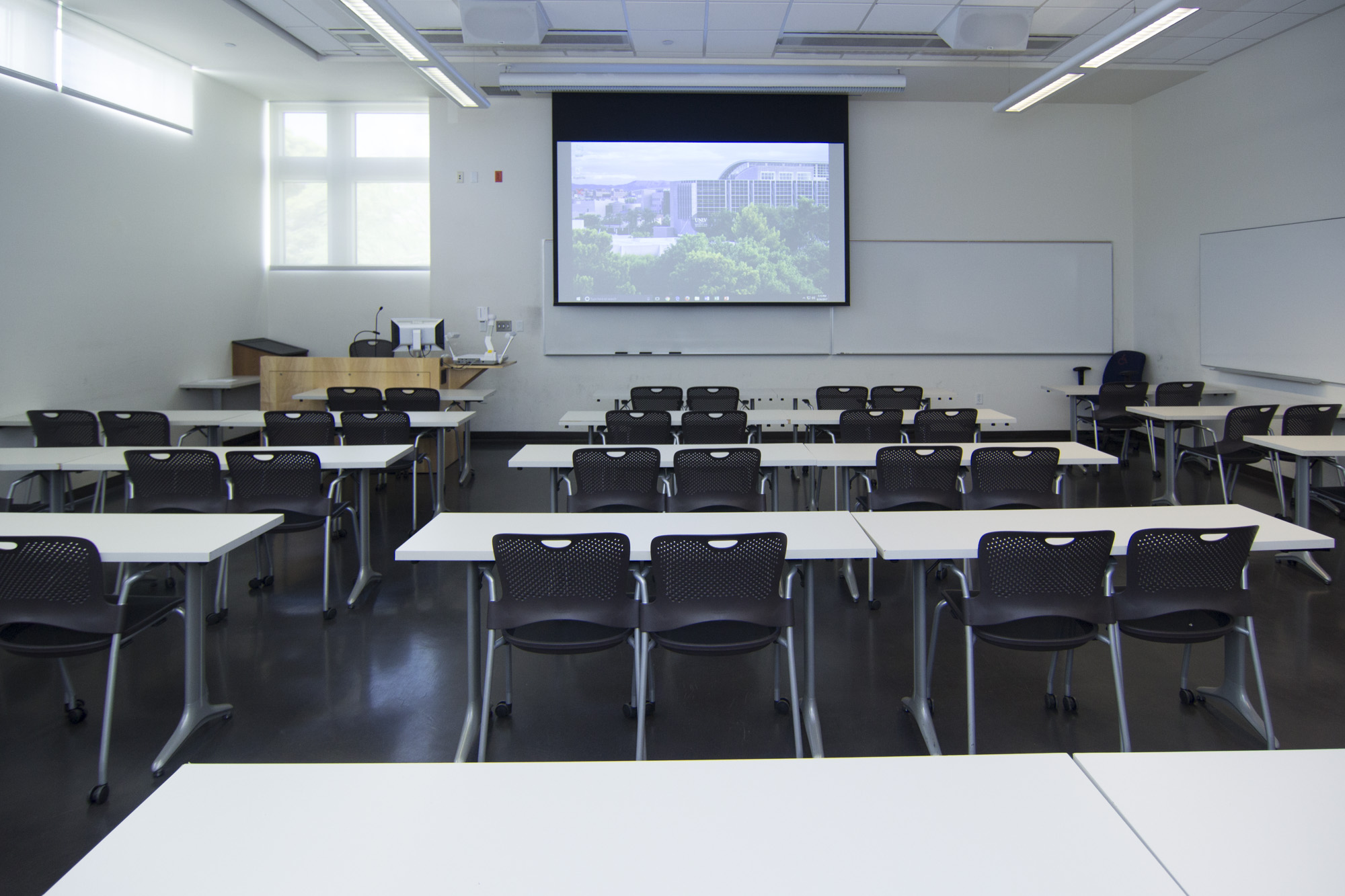 Technology Enhanced Classrooms
Technology Enhanced Classrooms (TECs) are equipped with technology that is permanently installed in the room.