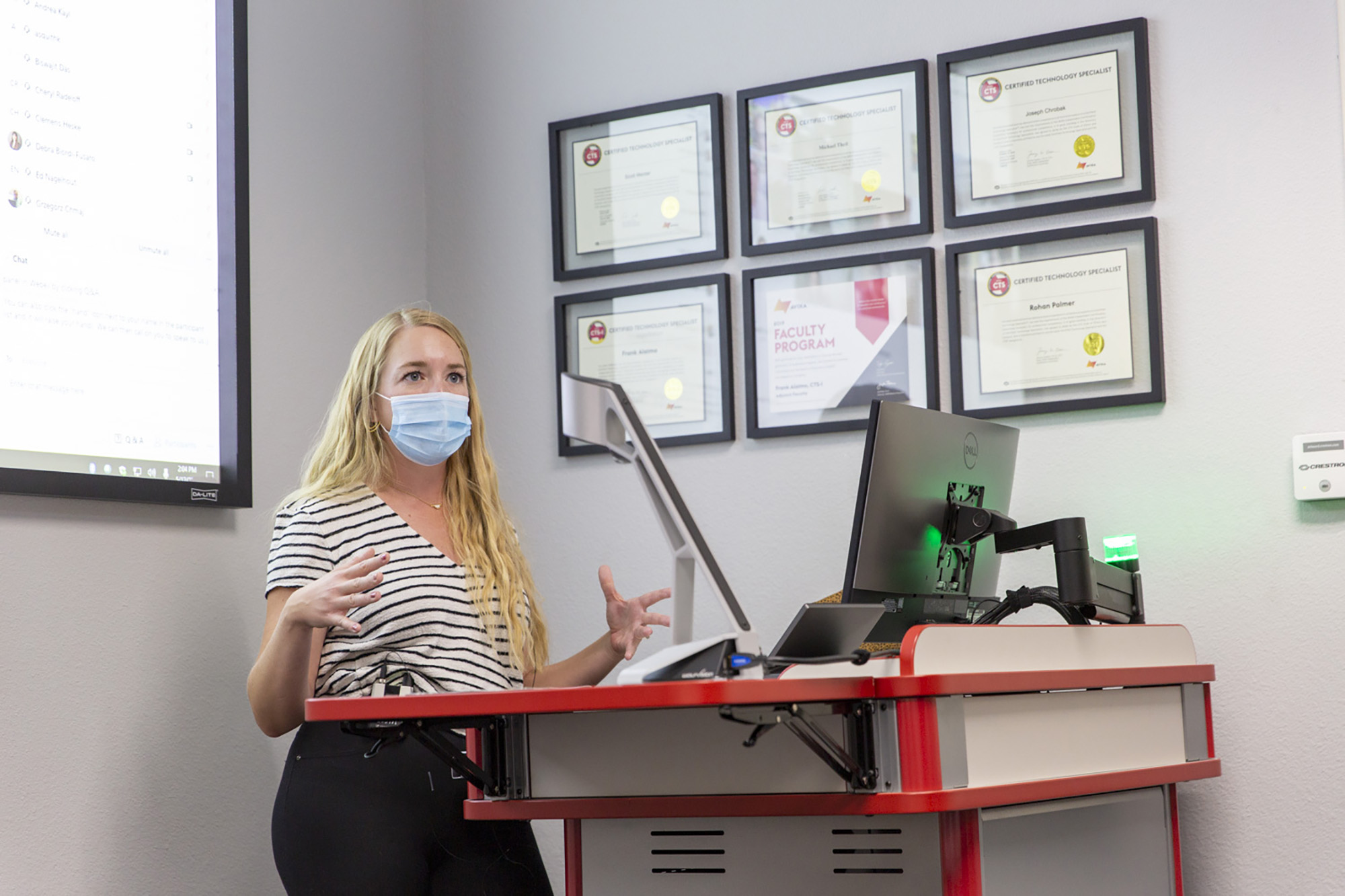 RebelFlex
Equipped with enhanced technology, RebelFlex classrooms enable instructors to teach students attending class in person and those joining remotely at the same time.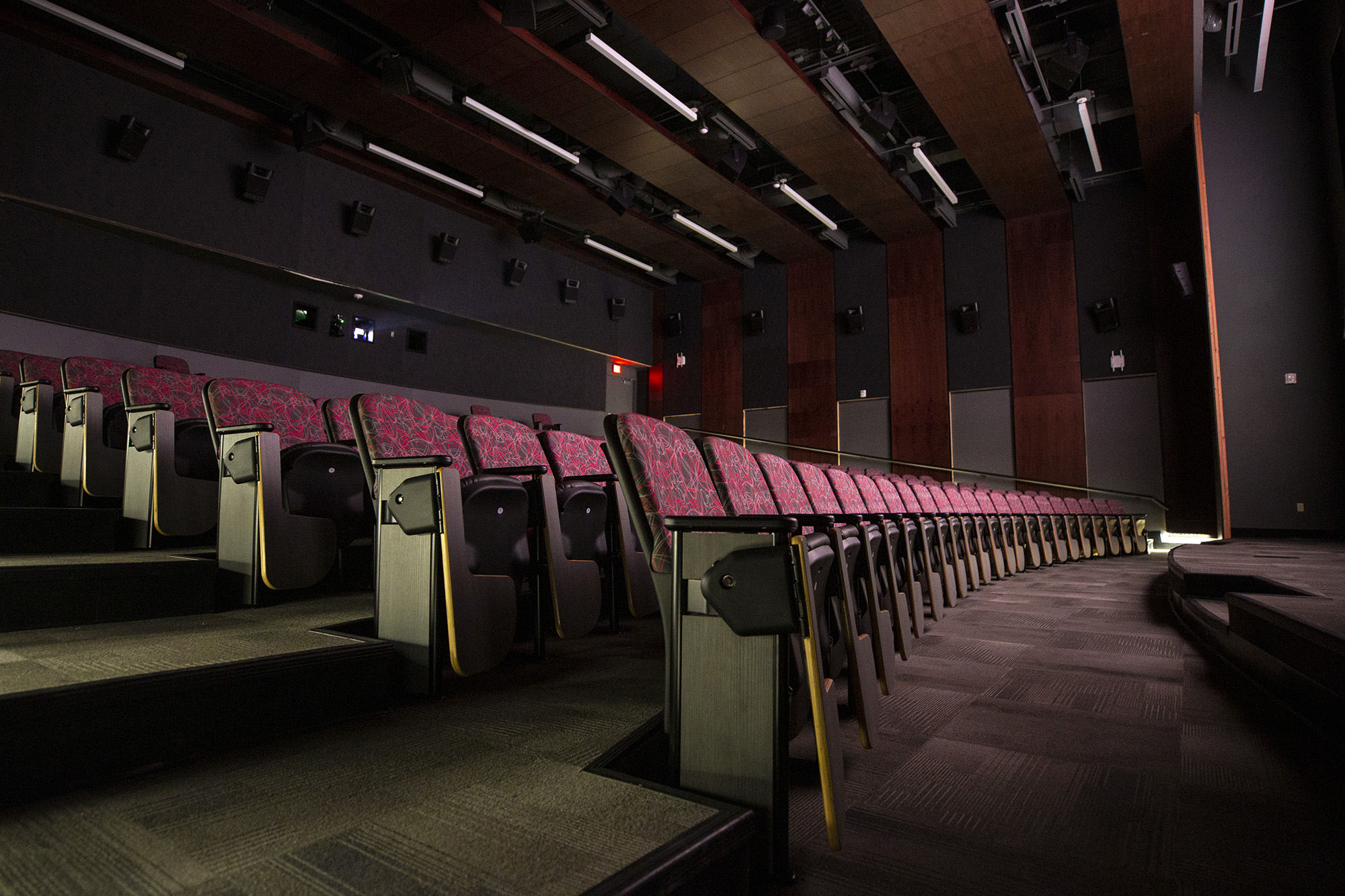 How RebelFlex Works
Flexibility
Students enroll in the course section that fits their learning style.
Innovative
Instructors explore teaching methods for in-person and remote learning.
Live
Instructors teach both sets of students simultaneously for scheduled sessions.
Interactive
Students engage in active learning in real time using video conferencing technology.
There are over 60 RebelFlex classrooms on campus that are outfitted with specialized technology.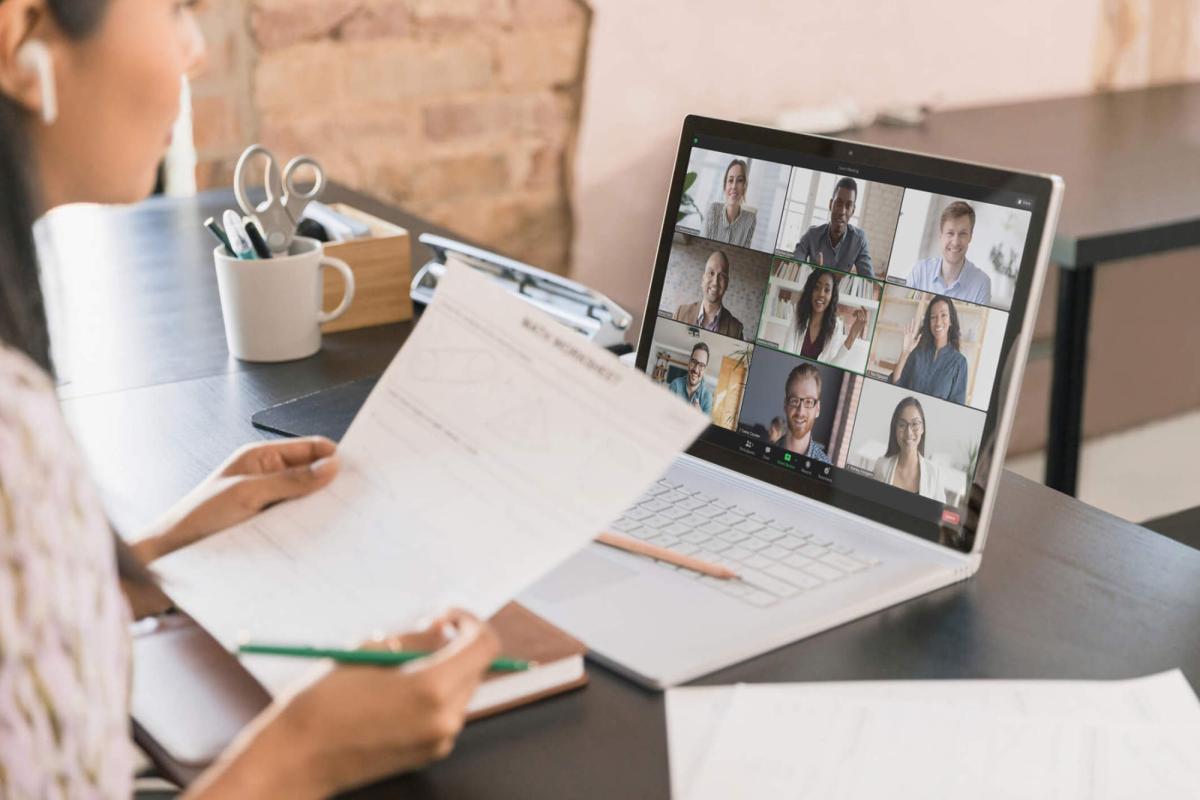 One high-definition camera with full pan, tilt, and zoom controls
Touch panel with camera and audio controls and presets
Projector and screen
Up to two ceiling microphones with echo cancellation
Lectern with desktop computer, AUX and HDMI inputs, built-in microphone, and document camera
Video conferencing and lecture capture recording capabilities
Additional wireless and lapel microphones