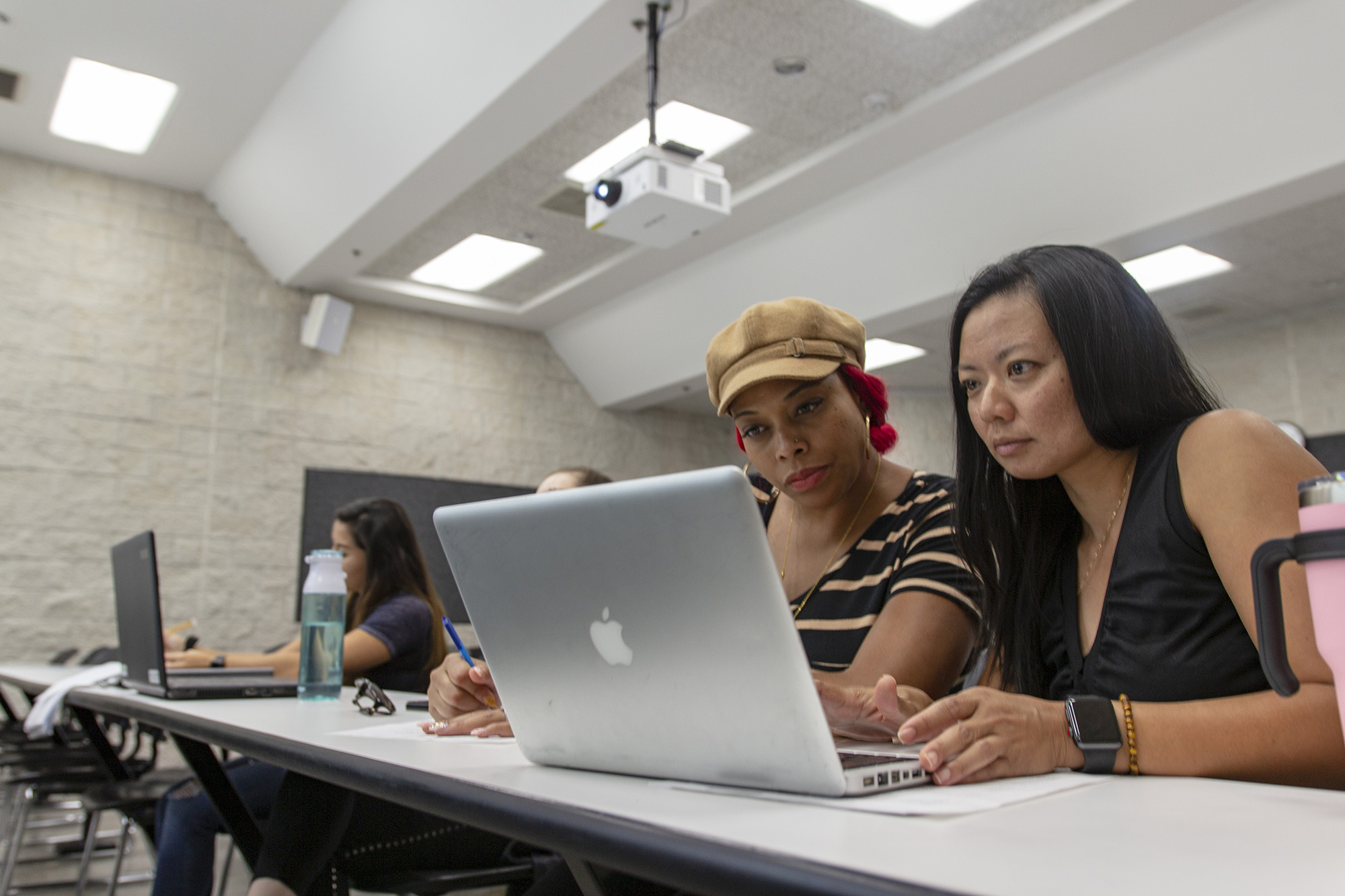 Lecture Capture (Panopto)
Panopto is UNLV's video content management tool. You can record, upload, and post video content for any, or all, of your courses. You can create recordings that incorporate audio, video, PowerPoint, and even live desktop capture for your lectures, video supplements, student assignments, and more.
Panopto is a media content management system for recording and storing course-related video, audio, computer screen capture, and other content for student viewing. Integrated with WebCampus, this service allows users to record lectures, presentations, demonstrations, and more. It also includes multiple tools and options which allow users to do basic video editing, add captions, and configure settings such as who can watch the videos and when they can be viewed.
Integrates easily with WebCampus – no need to jump around to multiple windows to record, store, and locate video content.
Flip the classroom! You can pre-record a lecture, presentation, demonstration, or anything from your office, the library, or even at home!
Record multiple video sources simultaneously, such as your webcam and computer screen.
Allow students to record and submit their own video presentations and assignments.
Upload and share any pre-recorded content with your class.
Enhance the viewing experience by editing your videos and adding captions.
Schedule your lectures to record automatically in classrooms that contain Panopto Recording Equipment. Check out our available list of rooms with automated recording capabilities.
With a webcam, microphone, internet connection, and Panopto's recording software, you have the foundation to record! From your WebCampus course, simply create a new recording from the Panopto Recordings tab. Once you are done recording, Panopto automatically loads the video into your course folder.
You can also schedule automated recordings in classrooms equipped with automated lecture capture equipment.
Once the video uploads and processes, you can do some basic editing and trimming, add captions, insert additional content, and more.
Students enrolled in your course can view these videos on ANY device whether it is a PC, MAC, smartphone, or tablet. They can even search for any spoken words or text in the video, especially if they are trying to locate a particular segment or topic.
Getting Started
Are you ready to work with Panopto? Start with these resources:
Need more info? Check out our documentation and resources section below!
For technical support, please e-mail the IT Help Desk or call 702-895-0777.