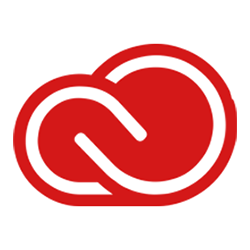 Adobe Creative Cloud enables users to engage in creative projects for multimedia, web and print presentations – involving photography, video, audio and illustrations.
Acrobat Sign (also known as Adobe E-Sign) is not included with the Creative Cloud license. Users interested in an electronic signature solution may request access to DocuSign.
Information
Operating System:
Windows, Mac OSX
Available for:
Faculty/Staff
How to Get Software
Use at Work
Licenses may be obtained for UNLV barcoded computers for an additional fee.
Use at Home
Employees who have a valid license of Adobe Creative Cloud installed on their university computer are also entitled to use (1) license at home at no additional cost.
Support Resources
Training is available through OIT, Educational Outreach, directly from the manufacturer, and from select providers.
Support Resources
Training is available directly from the manufacturer and select providers.
Available in These Computer Labs