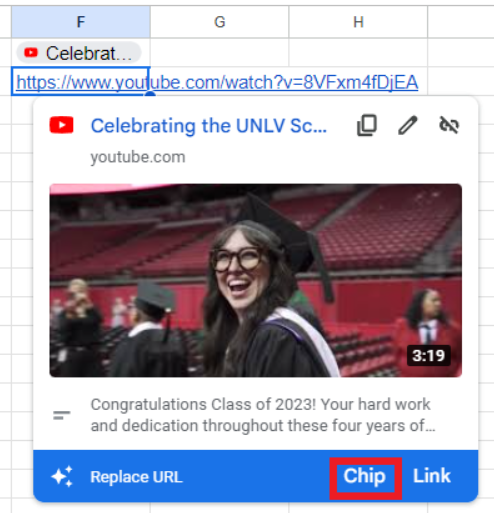 Google has added YouTube chips to Sheets to help you more easily manage YouTube content. This feature allows you to add YouTube data, such as the title, description, and video preview, directly into your spreadsheet cell.
To add a YouTube smart chip, paste a YouTube link into the cell, hover over it, and click the "Chip" option included in the "Replace URL" hovercard.
Availability
This feature is now available for all UNLVMail (@unlv.edu) and Rebelmail accounts (@unlv.nevada.edu)
Learn more about Sheet Smart Chips.