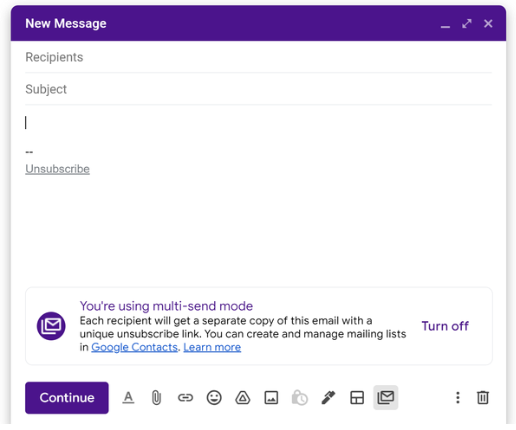 Multi-send allows you to send mass emails to others without the need to BCC all recipients.
By default, multi-send emails include an unsubscribe link unique to each recipient, anyone who unsubscribes is automatically excluded from future multi-send emails from you.
For bulk messages with more than 50 recipients, OIT recommends that you send it via a Google group mailing list to avoid mail delivery issues. Learn more about best practice for sending bulk messages.
Availability
These features are now available for all UNLVMail (@unlv.edu) and Rebelmail* accounts (@unlv.nevada.edu)
Learn more about multi-send mode.
*Graduate students only. Undergraduates can request for these features to be added to their accounts here.