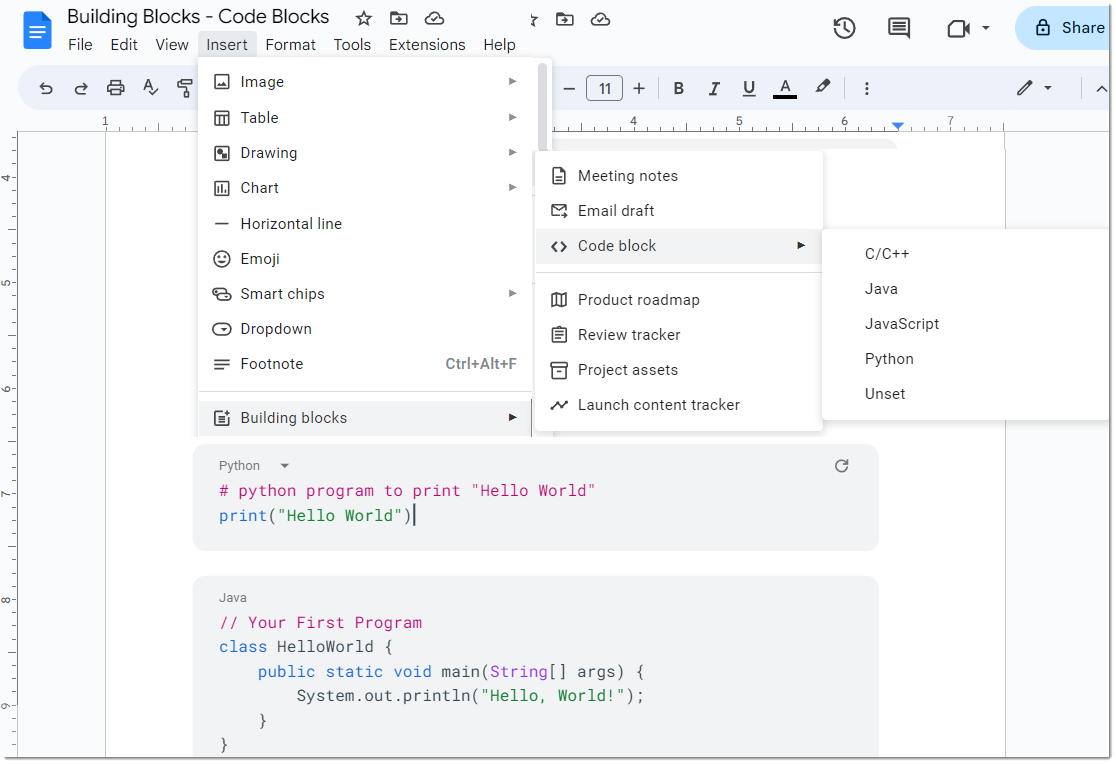 Collaborators can now add a smart canvas that allows code to be pasted in a Google Doc and manually apply styles by highlighting syntax features. This makes it easier to format and display code in Docs with code blocks. This feature gives you the ability to visualize code with industry standards, making code readable and collaboration much easier.
Availability
This feature is now available for all UNLVMail (@unlv.edu) and Rebelmail accounts (@unlv.nevada.edu)
Learn more about Code Blocks in Google Docs.