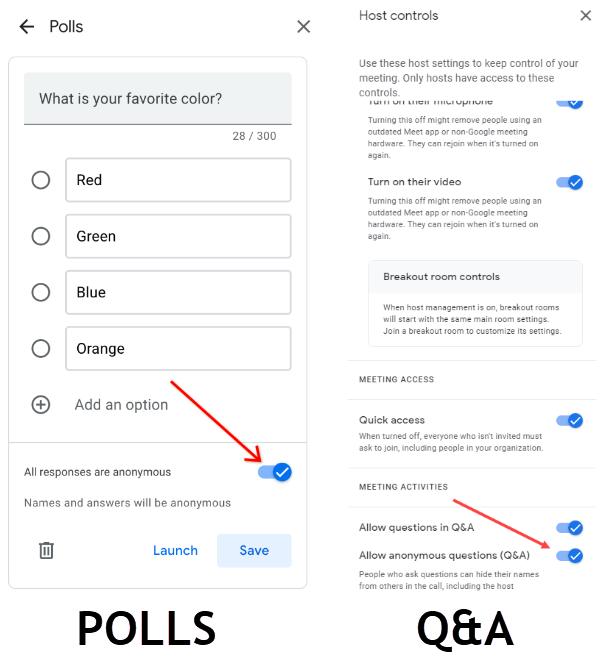 In Google Meet, you can now allow participants to ask questions or participate in polls anonymously.
Anonymous polls will be OFF by default and can be turned on by hosts and co-hosts when sharing a poll.
Anonymous questions will be allowed by default and can be disallowed by meeting hosts and co-hosts under the host control settings.
Availability
These features are now available for all UNLVMail (@unlv.edu) and Rebelmail* accounts (@unlv.nevada.edu)
Learn more about Google Meet.
*Graduate students only. Undergraduates can request for these features to be added to their accounts here.