Pirates, Parades, and Plundered Passwords: OIT Celebrates a Haunted Rebel Homecoming
OIT News
| Oct 19, 2023 | By Julie Acheson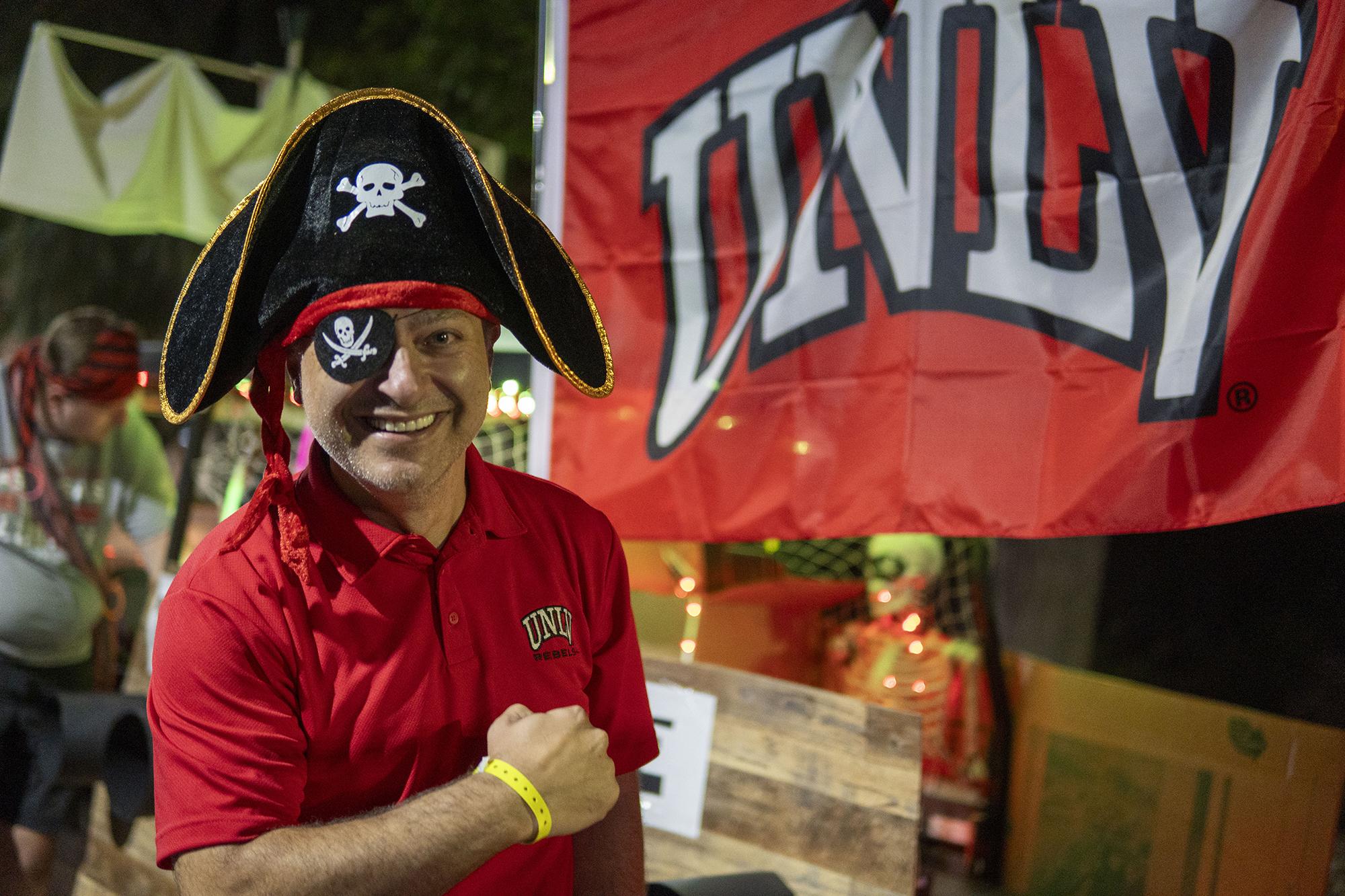 During Homecoming Week, the Office of Information Technology (OIT) participated in the week-long festivities of UNLV's annual Homecoming celebration, such as the office decorating contest and the Scarlet & Gray Homecoming Parade. This week was filled with spirit and creativity as various members of the department got together and planned ways to represent this year's "Haunted Homecoming" theme.
Along with decorating the office spaces around campus, OIT partnered up with the Office of Online Education and said, "Avast, me hearties!" and set sail on the evening of October 18 in customized pirate-themed golf carts during the parade.
The two carts, named The Phishin' Impossible and Ship.exe, won best decorated golf cart of the night. As they made their way down the Academic Mall during the Rebel Homecoming Festival, volunteers passed out reminders about avoiding password phishing tricks and tasty treats to festival attendees.
Participation in Rebel Homecoming is thanks to the many volunteers who helped from brainstorming, building, and overall support. A list of those who contributed are included.
Office of Information Technology
Julie Acheson
Frank Alaimo
Yvette Aqui
Karen Asquith
Andy Borts
John Contreras
Corey Gerwaski
Tiffany Hilk
Jacob House
Hector Ibarra
Alethea Inns
Nicole Johnson
Kivanc Oner
Casey Overton
Rakitha Perera
Bob Soulliere
Michael Theil

Office of Online Education
Suzanne Baker
Beth Barrie
Mike Barrie
Lindsay Erdam
Amber Ford
Ted Weisman
View more photos from the event.