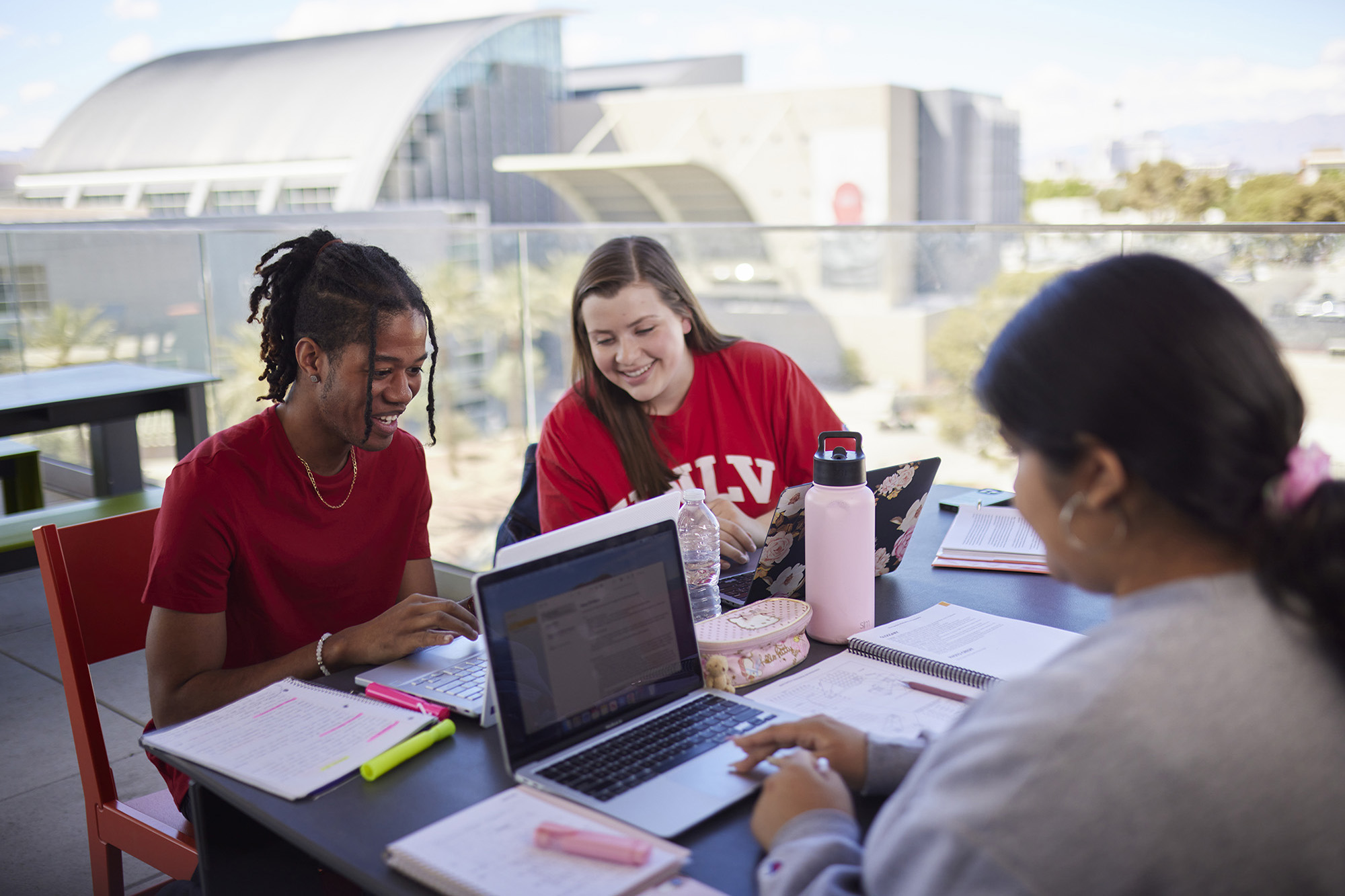 New Students
Welcome to UNLV. Technology plays a big role in your learning and success here. Rebels, ensure your experience as a new student is smooth with these IT resources.
Get Technology Support
Get help connecting to campus WiFi, accessing MyUNLV and WebCampus, and using other campus technology.
Activate ACE Account
Download Okta Verify App
Check University Email
Get RebelCard
Connect Campus WiFi
View Schedule & Make Payments
Download UNLV Mobile
Find Computer Discounts
Find Educational Discounts
Laptop Loans & Discounted Internet
Check Course Announcements
Collaborate & Store Documents
Use Software
Rebel Success Hub
Schedule appointments with your advisor, contact the Office of the Registrar or Financial Aid, and submit documents or forms in the Rebel Success Hub, logging in with your ACE account.
Stay Safe Online
Think before you click on links and attachments. Add antivirus software to your devices too. Learn more tips to protect yourself and UNLV against phishing scams and other cyberthreats. Use the LastPass password manager to store your passwords.
Accessibility & Assistive Technologies
Students with disabilities can request accommodations for screen readers and other assistive technology from the Disability Resource Center.
Rebel Ready Week
We are excited to see you during Rebel Ready Week, Aug. 21-25. View our presentations designed to help you with campus technology as a new student.
Technology Support
IT Help Desk
Residence Halls Internet
Campus Life
Student Support
Student Counseling and Psychological Services
Child care options
On-campus medical and health care services