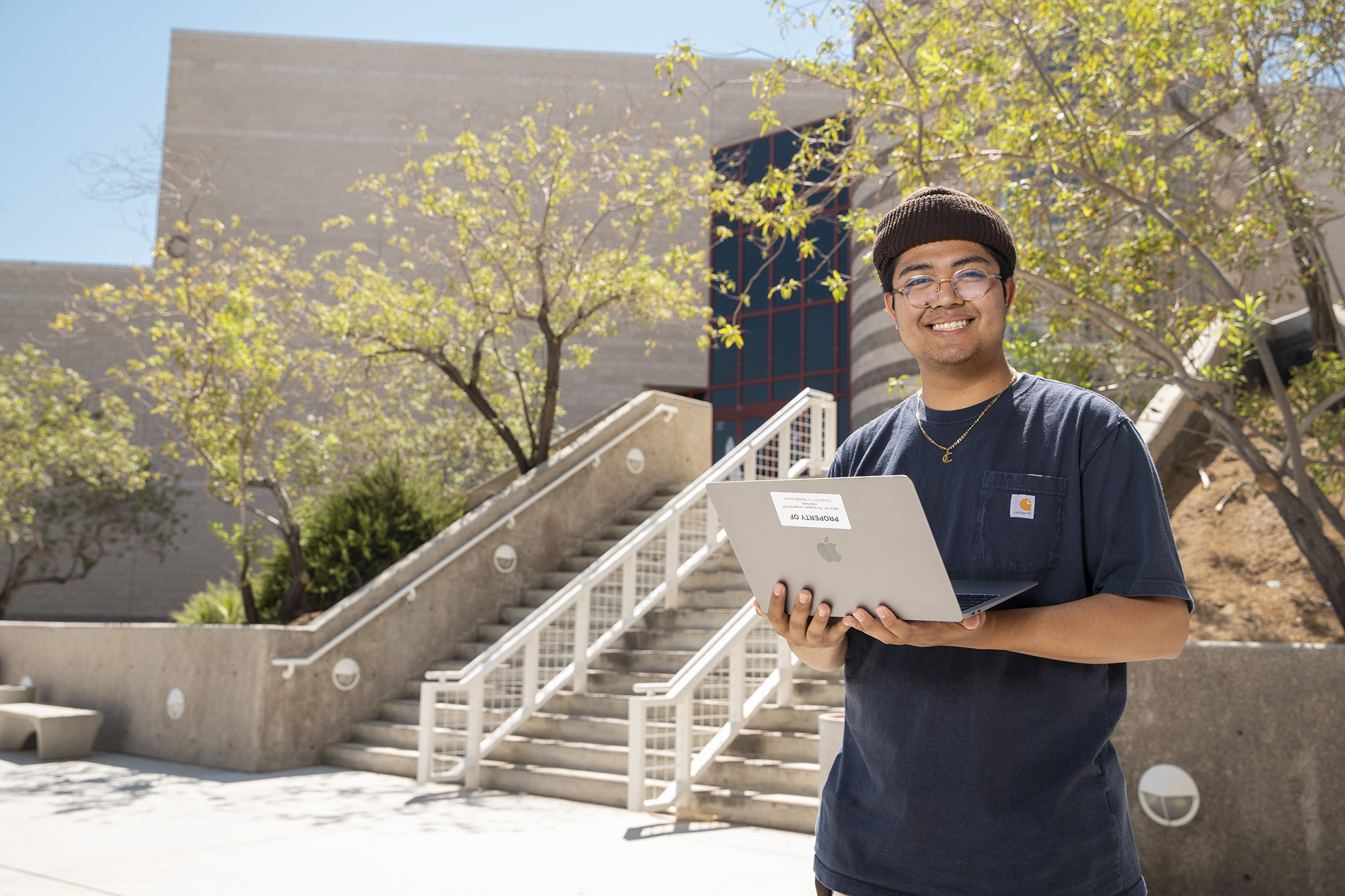 Technology Loan Program
Helping bridge the technology gap with laptops enrolled students can borrow for the whole semester.
Available Laptops

| Standard Windows Laptop | High-Power Windows Laptop* |
| --- | --- |
| 15.6-inch screen size | 15.6-inch screen size |
| 8 or 16 GB memory | 64 GB or 8 GB memory |
| 256 GB SSD storage | 1TB or 512 GB SSD storage |
*Optionally available to Sophomore or higher Engineering students
Request Laptop
Reserve device* to join the laptop loan list.
Check your Rebelmail for an email from the Laptop Loan Program with pickup instructions.
Pick up the laptop at the designated location. Bring your RebelCard or another photo ID and sign the agreement form.
*Availability is determined by the number of devices. If all laptops are checked out, we will contact you about your options.
Apps & Equipment Included
Laptops come with applications already installed, so you can kickstart learning, get organized, and complete assignments. Devices also include a power adapter and cable.
Getting Started Guide
MakeMeAdmin
RebelApps
UNLV VPN
Home Internet Service
Pell Grant recipients and other eligible students may receive discounted home internet through the federal government's Affordable Connectivity Program.
Personal WiFi Program
Qualified library customers can get a personal WiFi card at a participating Library District branch for free Cox internet access until June 30, 2024.
Access Assistive Technology
Students with disabilities can request screen readers and other assistive technology from the Disability Resource Center.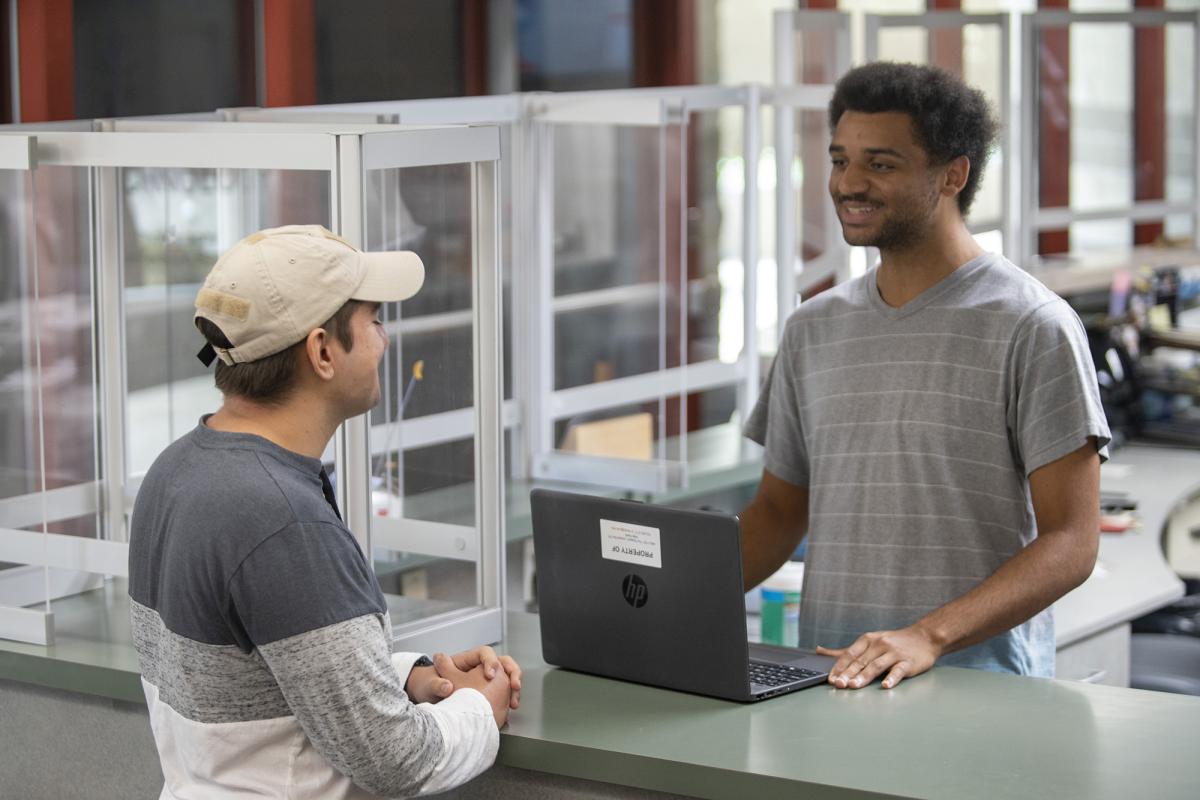 Return Laptop
Check your Rebelmail towards the end of the semester for reminders from the Laptop Loan Program to return the device so it gets the care and maintenance it needs.
Save any files to your Google Drive or another storage option. We will permanently erase everything on the laptop.
Return the device to any dropoff location (SU 233 or TBE-A311). You can mail the laptop back if you are unable to come to campus.
Check your Rebelmail for an email confirmation from the Laptop Loan Program that the device was returned.
If you need to borrow the laptop for a longer period, let us know so we can work with you to accommodate your request.
Additional Resources
Computer Alternatives