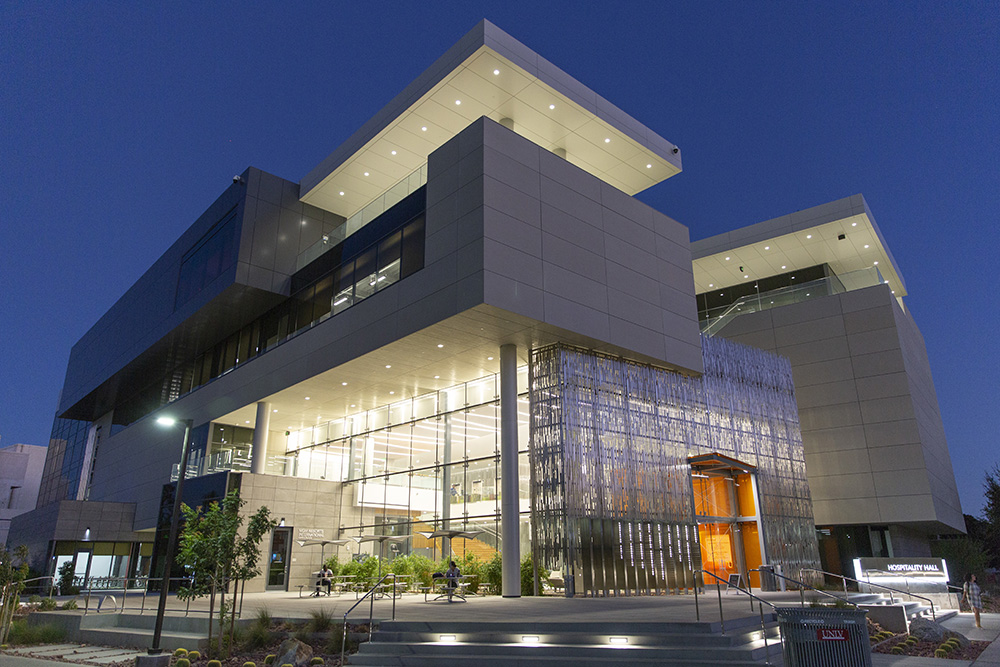 About
Hospitality Hall, the new home for the William F. Harrah College of Hotel Administration, is in the heart of the UNLV campus. The building contains interactive classrooms, a student-run cafe, an executive learning kitchen, and a learning center for the PGA golf management program.
Support
Technology Support
702.895.0771

M - Th: 8:00 a.m. - 10:00 p.m.
Friday: 8:00 a.m. - 5:00 p.m.
Facilities
If locked out of your room during business hours, call the Facilities department. You will need to have proof of need to enter the room.

702.895.HELP