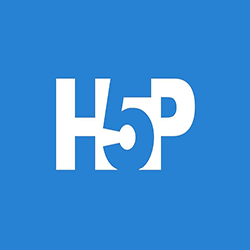 H5P is an external tool integrated with UNLV's instance of Canvas (WebCampus) that will allow users to create, share and reuse HTML5 content. With H5P, users can create and edit interactive videos, presentations, games, and assessments within Canvas.
Information
Operating System:
Windows, Mac OSX
Available for:
Faculty/Staff
How to Get Software
Use at Work
H5P is a web based application available at no additional cost. User accounts are automatically created once you access the tool via WebCampus (Canvas) as an instructor or TA. Refer to our H5P WebCampus Quick Guide for instructions on how to use H5P in your courses.
Faculty/Staff who wish to build H5P content outside of WebCampus, please contact the IT Help Desk.
Use at Home
As long as you have access to WebCampus as an instructor or TA, you will be able to use H5P from anywhere. Please see "Use from Work" for more information.
Support Resources
On Demand training for H5P is available in WebCampus-Canvas. To get started, self enroll in the H5P Training - UNLV course. If you are not already logged in, you will be prompted to log in with your ACE credentials to complete the enrollment process.
Use at Home
H5P is not available for students.
Support Resources
H5P is not available for students.