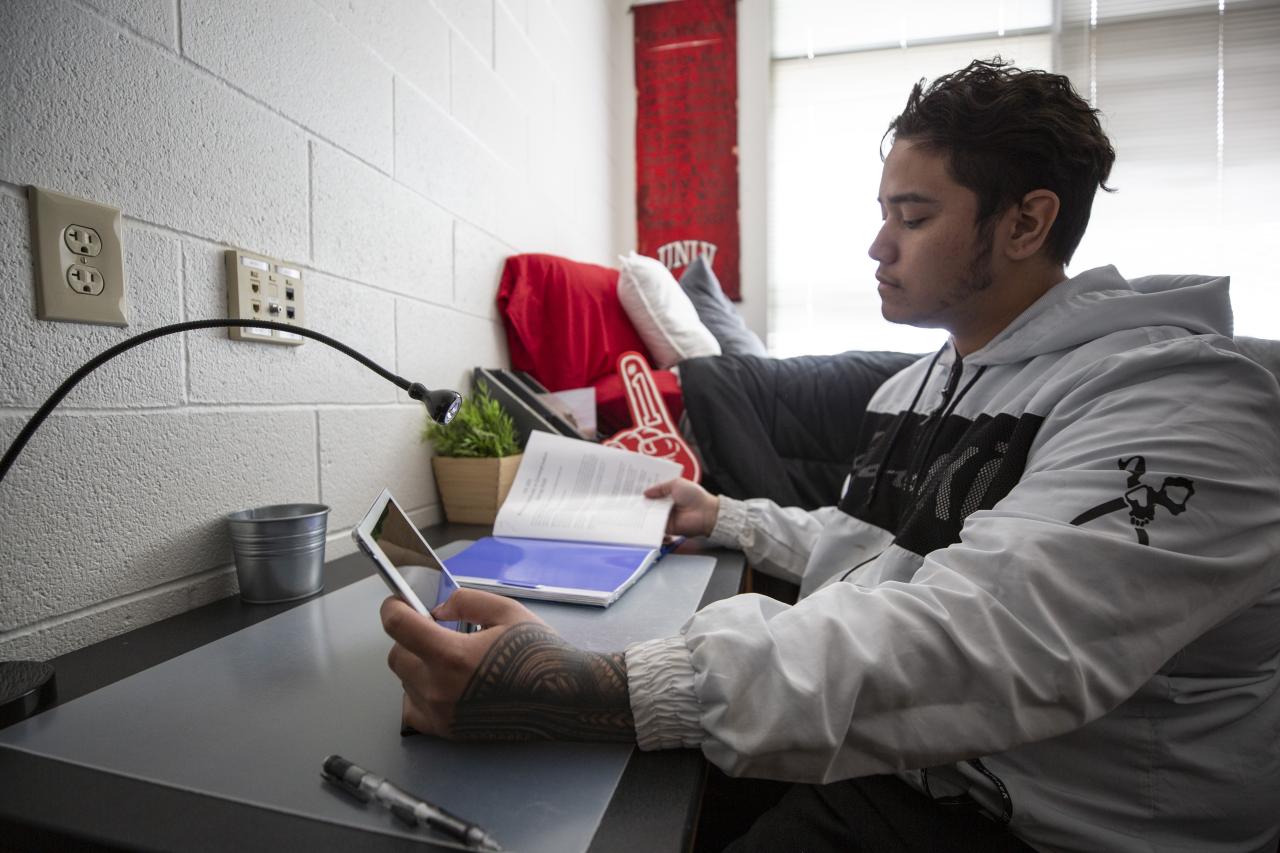 Back in 1995, UNLV had a seminar that taught students about an emerging technology: the internet.
They learned how to send email, read news, and search for jobs online, the university article said.
So when Taylor Gradin, a senior network engineer in the Office of Information Technology (OIT), and his team found a student ID from 1995 lodged between a wall and stairwell in one of the residence halls this summer, they said what we are all thinking about.
It is amazing to think how things have drastically changed since then.
About 4,500 students and faculty had computer accounts 25 years ago, an 80 percent surge from the previous year, according to the article.
But nowadays everything is connected.
From move-in day to graduation, students require reliable internet access to be successful, but those who lived on campus struggled to connect their laptops, cellphones, and other smart devices to WiFi in the residence halls.
"Residents had different experiences depending on what room they were in," said Vicky McClain, Director of Campus Life Technology and UNLV alumna who lived in the residence halls as a student. "They would tell us that their wireless connection would drop after 30 minutes, or the weak signal in their room prevented them from connecting at all."
With more devices on campus and an increase in online coursework, the demand for WiFi has grown exponentially, and it was time to upgrade the network in the residence halls.
McClain teamed up with UNLV Planning and Construction and OIT on this project, which encompassed an overhaul to the wireless network in 12 buildings.
A lot of thought and innovation went into the design and plan to revitalize wireless network connectivity for campus residents, which began two years ago.
The new system was designed to provide equal coverage and experience for every room.
"It was the first time we purposefully designed WiFi coverage inside stairwells," said Gradin, who is also a UNLV alumnus and instrumental in plans to expand wireless across campus. "By doing that, we were able to provide a seamless, reliable connection for people to use their cellphones or the RebelSafe app anywhere in the building."
The project was completed in August, and in all, 732 access points were installed.
Students can now enjoy a faster and more dependable WiFi service in and outside the residence halls.
It is more than just a project for McClain. For nearly 20 years, she has seen the campus evolve during her time as a student and now as an employee. She recognized that there was a greater need for WiFi, playing an instrumental role in improving coverage in the residence halls.
"I have been working on this project for some time," she said. "It is amazing to see it finally finished and the students back on campus to enjoy it."
And as technology rapidly advances and changes our lives, we may find ourselves saying the same thing Gradin and his team did - just another 25 years or so into the future.
It is amazing to think how things have drastically changed since then.