Initial IT Environment Report
The 2013 IT Environment Report is intended to provide readers with an understanding of services, resources, and key challenges related to information technology at UNLV. This understanding was the baseline for discussions that guided initial development of the University's IT Master Plan.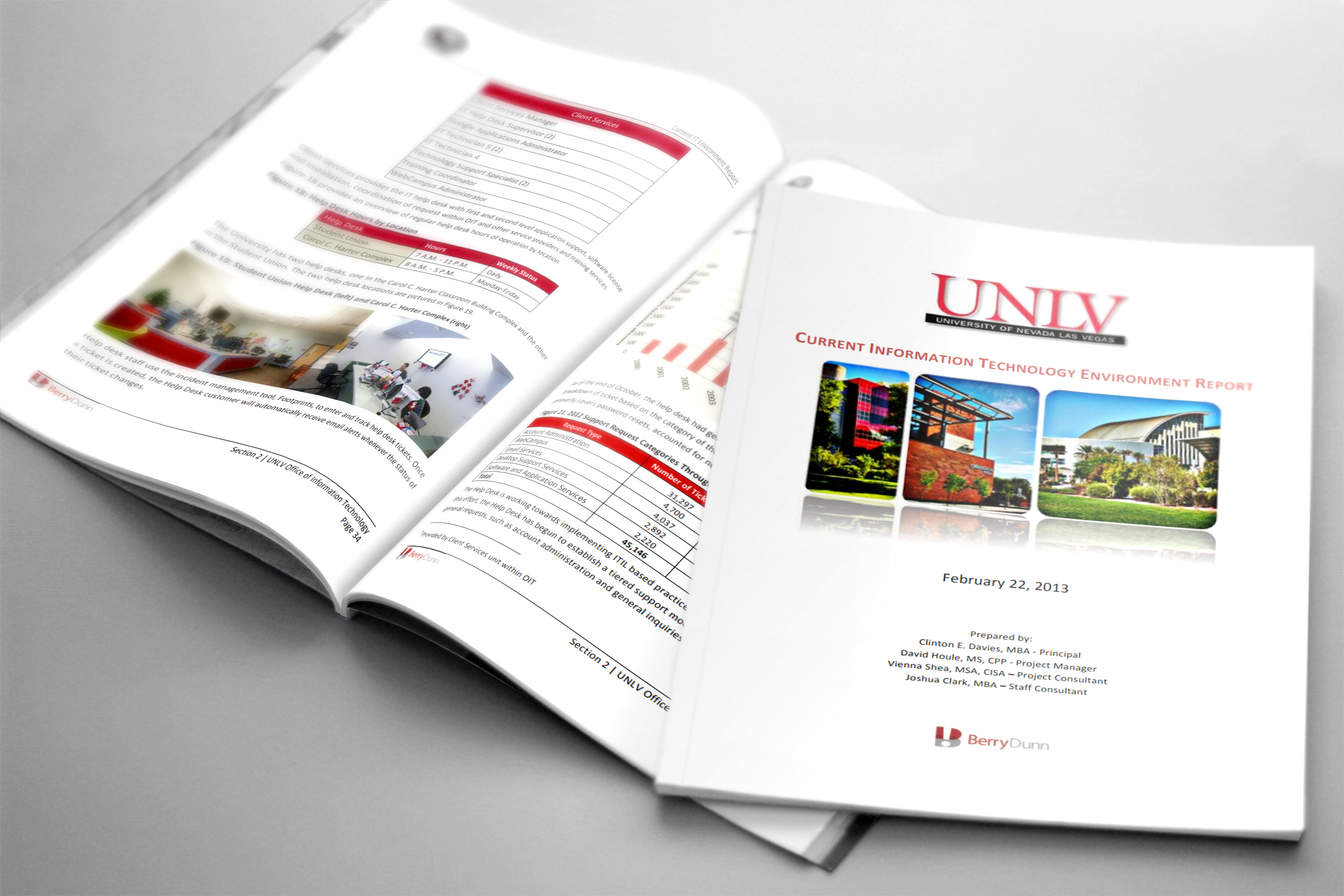 This understanding will be the baseline for the development of the university's IT Master Plan, which will support the university's strategic plan, Focus 50 to 100.
Download a PDF Version